Authentic Tinkle
Achieve a seamless shave with Tinkle Eyebrow Razor by Dorco, the long-time experts, since 1955, in creating high-quality blades and shavers at honest prices.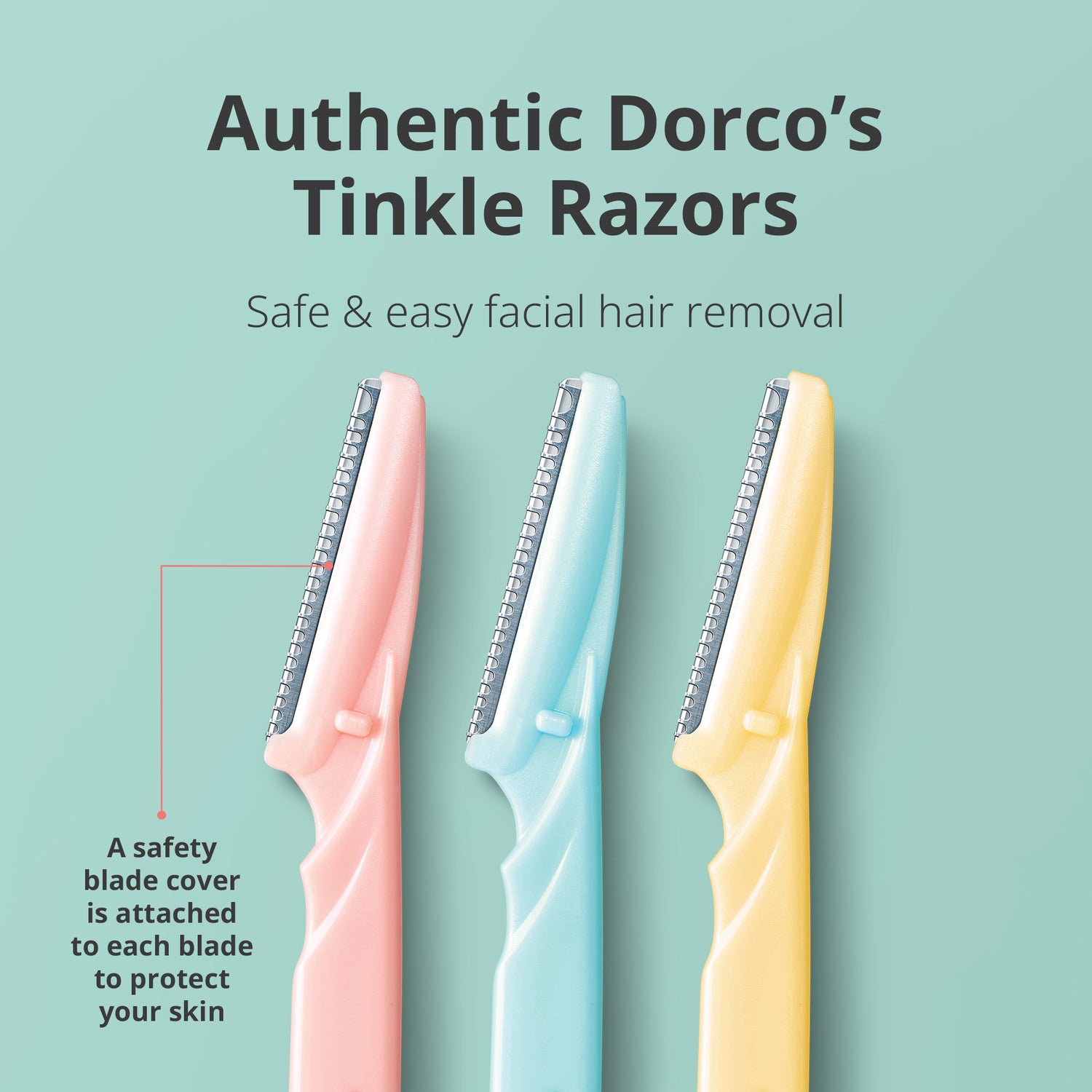 Easy and Safe
This single-blade dermaplaning razor gently shapes eyebrows, removes fine hairs, and smoothens skin for a younger-looking complexion.
Tinkle Eyebrow Razor, 3 PCS
Multicolumn
REFINE YOUR LOOK

Our unique dermaplaner works to remove unwanted hair from your brows and helps prep the skin for smoother makeup application. Use on your eyebrows, face, and neck to control unwanted hair and achieve smoother, brighter, more even-toned skin.

PAINLESS DESIGN

Perfect for sensitive skin, our eyebrow shaper's design features sharp yet safe blades that will quickly and easily remove excess hair without causing any irritation or damage.

EYEBROW RAZOR

Our shaver works with you to achieve smoother and brighter skin. Its sharp and rust-free blades are designed to deliver a clean shave, avoiding nicks, cuts, and damage to your skin.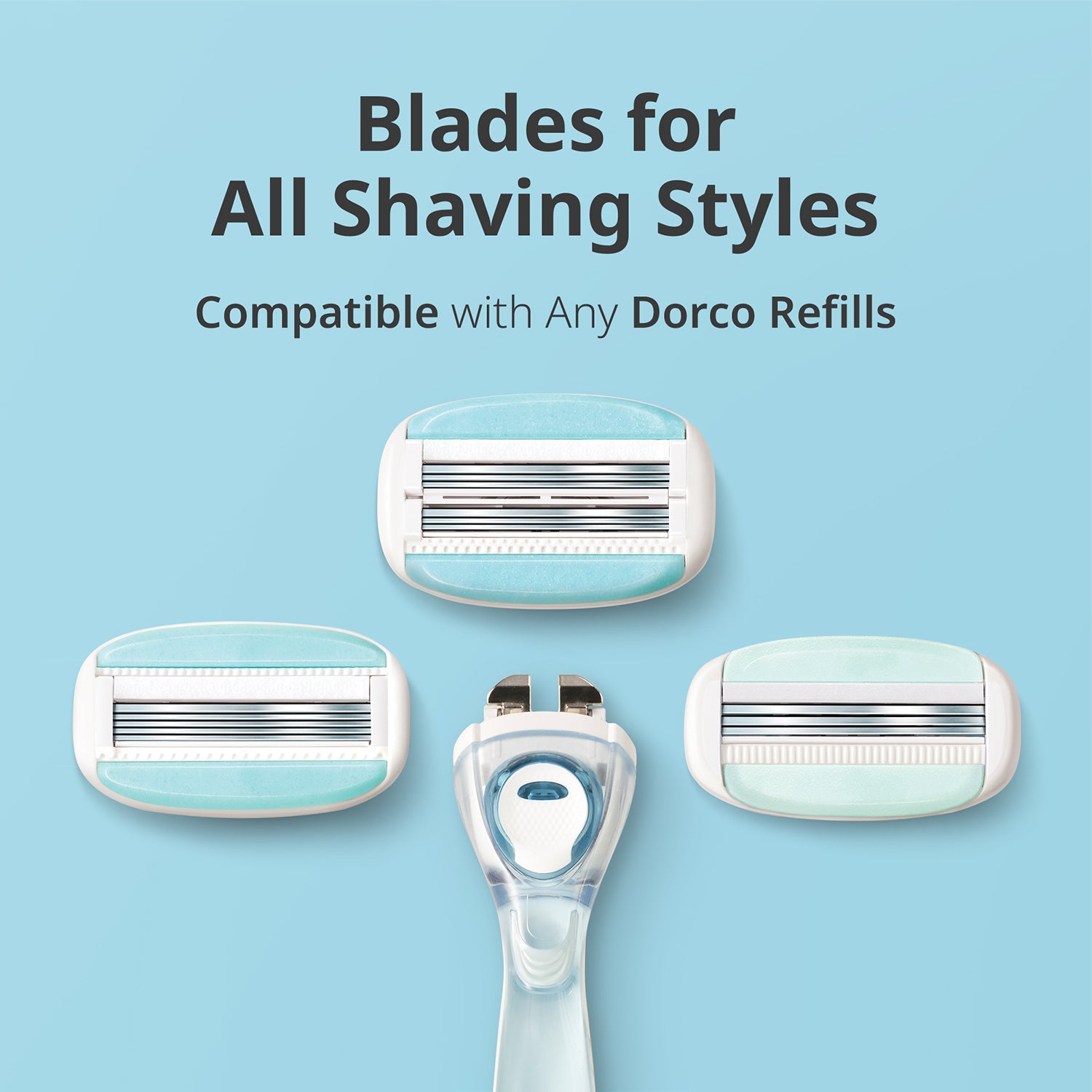 INTERCHANGEABLE RAZOR HEADS
Any Dorco blade refill fits any Dorco razor handle. They ensure a safe and comfortable shaving experience for women of all skin types, including sensitive skin.
Button label
Multicolumn
A QUICK AND EASY SHAVE

Featuring curved stainless steel blades and two wide moisture bars, EVE ensures a simple, effective for everyday needs while helping protect skin from irritation.

DORCO's CURVED BLADES

Our blades are curved, slim, and flexible, engineered for a seamless shave. Our open blade design allows easy rinsing to extend the life of your razors and prevent rust.

ADAPTS TO YOUR BODY

Ideal for legs, underarms and the bikini area, the curved blades and pivoting head adapt to your body contours. They maintain skin contact at all times for a close, smooth shave.